Vehicle Towing & Tow Truck Service -Towing
Click The Phone Button to Call Now
Service the East Valley Since 1994
Car and Vehicle Tow Service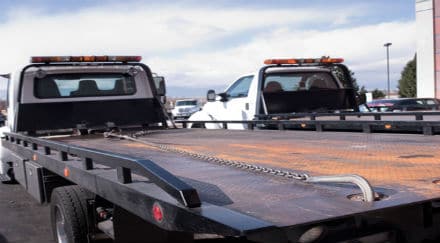 We are fully licensed, trained and insured – which means your vehicle is safe with us.
When you find yourself in a sticky situation, you need a tow truck for automotive towing on the scene quickly, preferably in one piece. It takes skilled professionals in Tempe Arizona to get your auto or vehicle going again and safely out of harm's way. However, the closest to your home car towing is the one you should call first. This is why you need a professional Tempe tow truck service to help you out when the unexpected happens. 
When you need to get your car back to the shop, there are a lot of options. Whether you need a Scottsdale tow truck or a Phoenix tow truck we can help. You can tow the car yourself and have your mechanic diagnose the problem, or you can use our Tempe towing service and let experts tow your car for you. But in many cases, you don't want to overpay. That's where an Arizona towing service comes in, and a good one is going to save you money. So use a tow truck service call for a fast quote to get you back on the roadside. We quote Tempe towing fast! We are the roadside assistance  business kings.
Never worry about having a car towed again. At Pick It Up Towing, our goal is to give a great quote, top quality assistance and have you out of your car on your way to a happy, stress-free day, as quick as possible with roadside assistance towing. We have the best Tempe towing service rates in the area, with NO EXTRA CHARGE for  up to 7500 lbs. Our service doesn't stop there. We also provide 24 Hour Towing Roadside Assistance to get you going again. We will meet you wherever you are, take you home, and get you back on the road.
The tow capacity of a truck is the maximum weight a truck's engine is designed to support when it is towed. Towing a heavy trailer may require a bigger engine than a lighter trailer; the tow vehicle's engine may have to work harder. 
As a local towing company in Tempe AZ, we service all types of vehicles needing assistance. We know that being towed can be stressful, but we aim to make this process as easy and painless as possible. For example, we have 24-hour emergency towing service and most of our trucks come equipped with a free flatbed towing tow dolly. This way, you don't have to wait until your car is ready to be towed before you can get it back on the road.
Towing Trailer Rental
You don't want to drive around in a tow truck all day, but you also don't want to buy a tow truck and keep it in your garage. You need a tow truck service assistance. A service is the solution to your  woes. A towing rental is a mobile tow vehicle that is rented by the hour, day, or week. Think of it as a tow service on wheels. 
If you're looking for the best price on car towing to use when you're towing a car, Pick It Up Towing has you covered. We offer both in-town and long-distance services for our customers. We easily tow vehicles of all makes and models. If you don't have a tow vehicle, we offer an affordable towing option. Our tow trucks can be used to pull a trailer of any size.
East Valley Help a Call Away