Call For Free Quote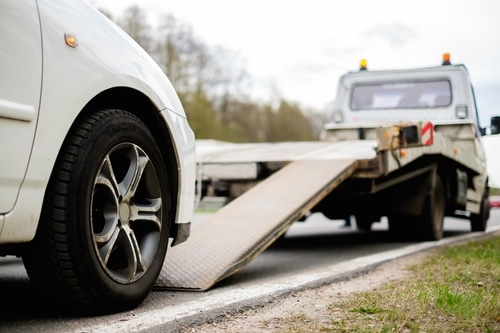 Fastest Towing Services
Emergency Towing
How much does a tow truck service cost? That is the question almost every client of a towing service asks right away. There is a short and long answer to this question. The short answer is, about $50.00 to hook up and about $3.50 per mile. Some companies will charge a little more for the hookup and then the first 3 to 5 miles may be free. The price per mile then kicks in at around the $3.50/mile figure. Towing companies are fairly good at knowing what the going rate is for their area and prices do not vary that much. Many times the difference in prices is $10 or $20 for the same service. Often what is important is the time is takes to get a tow truck. Sometimes it just makes sense to pay a few extra dollars for service that is available when you need a tow truck. The price can also vary depending on the season and how busy Arizona towing companies are. In areas with a lot of ice, grades and snow the price will be different than areas that are dry and flat.
These towing costs are for what is generally called light duty towing and maybe medium duty towing at times. This type of tow service is typically for towing a standard passenger vehicle or light truck. These typical service costs also apply to normal towing situations. This usually means that the tow truck does not have to travel large distances to the pickup point of the vehicle needing towing. The hookup is easily performed, for instance when the car is easily accessible. Sometimes cars need to be towed but the access to them is very limited or dangerous. These situations will typically command a higher cost as they require more time and or risk to the tow truck and operator. Pick It Up Towing offers cheap towing in and around Tempe, AZ. Call us right away!
Some towing costs can be very high when the job is for heavy duty towing. This is also called heavy duty wrecker service. These are situations where large trucks and loads need to be towed. Semi-trucks with large loads that have rolled or are on their sides require specialized skill and heavy towing equipment to remove them. These type of towing jobs also can require recovery of the truck trailer contents and cargo. This can be a large and complicated job for the tow truck company. It often requires the use of another crew to move all the cargo and reload it into another truck. For valuable shipments this is common. For less valuable cargo the decision may be to scrap the contents and dispose of it. Insurance companies and the owner of the cargo usually make that decision. Occasionally the police or sheriff's departments may make the decision if there is a concern for public safety.